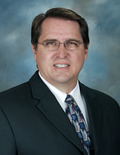 Welcome to my website. My hope is that your visit will provide you with the type of real estate information you are seeking. Finding the perfect home can be very frustrating and time consuming. The information about the homes currently for sale is detailed, accurate and up to date.
You won't be wasting any of your valuable time by looking at homes that are no longer for sale or under contract like you can on some of the bigger name home search websites.
You can also use the features of this website on your smart phone, tablet or other mobile device. You can make your home search as simple or as detailed as you like. It's completely up to you.
Looking for a new home? Use Quick Search, Map Search or the Detailed Advanced Search to browse a completely up-to-date database list of all currently available properties in your desired neighborhoods, or if you choose to use my Dream Home Finder form I will conduct an exhaustive personalized search for you and send you the results. You can also receive information on homes that are soon to be for sale but not yet on the market on my exclusive Sneak Preview page.
If you're planning to sell your current home in the next few months, nothing is more important than knowing what the right fair asking price should be. This is the perfect place to gather your research. I would welcome the opportunity to provide you with a current FREE Market Value Audit. I use a number of detailed exclusive resources to help you determine the accurate current market value of your home.